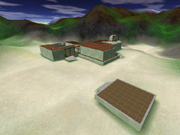 The Tutorial map is made by
Ephialtes
and included in both the demo and full version of Blockland. It is used to introduce players to the game's mechanics and controls
The Tutorial features many obstacles and puzzles, such as jumping, turning on your light in a dark room, building, printing on print bricks, using your hammer and wand to clear bricks, and driving vehicles through short courses.
Ad blocker interference detected!
Wikia is a free-to-use site that makes money from advertising. We have a modified experience for viewers using ad blockers

Wikia is not accessible if you've made further modifications. Remove the custom ad blocker rule(s) and the page will load as expected.